ICX founders Brent Vicknair and Dirk Henst are business partners with over 35 years of combined global marketing, business development, technology/IT and strategic consulting and implementation experience.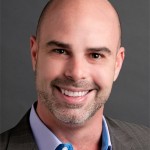 Brent Vicknair/Co-Founder
Brent is a global marketing, integration and innovation professional whose entrepreneurial leadership has produced outstanding results for organizations and brands that must innovate in order to grow. His unique skill lies in connecting the business case with the areas of brand strategy, product development and design, communications planning and execution consistently – and meaningfully – across all channels.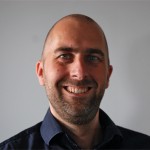 Dirk Henst/Co-Founder
Dirk specializes in bringing lean and highly agile environments to organizations to help internal and external teams accelerate their business. With a focus on business development and strategy, Dirk looks for opportunities for exponential growth and his background in strategic technology helps organizations align legacy environments while harnessing the full potential of new technologies.
Email Brent and Dirk to start a conversation about your goals
In the spirit of lean, we also remain agile.  The ICX team includes our own network of specialists each with their own unique skill-sets but who also share our mindset. We have experience working with these professionals and call upon and engage with these experts as needed for projects on behalf of our clients.
Specialists include:
Business development and strategy including modeling and financial prognosis
Technology – Front and Back end Development, Architecture, Systems, Ecommerce
Marketing/Communications – Brand development, engagement
Content and storytelling strategy, development and production
Data science
Growth specialists
Graphic design and user experience
Community development and monitoring
Social Media strategy, analysis and exploitation